Donald MacPherson, Executive Director
Donald MacPherson is an acclaimed human rights advocate and founding Executive Director of the Canadian Drug Policy Coalition (CDPC) located at Simon Fraser University. For over three decades he has been a leading figure in this area of expertise and advocates for renewed local, national, and international drug policies that are based on principles of public health, scientific evidence, human rights, and social inclusion. Since 2020, he has been the chair of the Amsterdam based International Drug Policy Consortium.
Starting in 1987, Donald MacPherson worked for the City of Vancouver as North America's first Drug Policy Coordinator. He is the author of Vancouver's ground-breaking Four Pillars Drug Strategy, which called for new approaches to drug policy based on public health principles and the appropriate regulation of all psychoactive substances. MacPherson has published several reports and articles and is co-author of books including: Raise Shit! Social action saving lives (2009) and More Harm than Good: Drug policy in Canada (2016).
MacPherson has received several awards including the Kaiser Foundation National Award of Excellence in Public Policy in Canada (2007), the Richard Dennis Drug Peace Award for Outstanding Achievement in the Field of Drug Policy Reform by the Drug Policy Alliance in the United States (2009); and the City of Vancouver was awarded the Canadian Urban Institute's Secure City Award for the Four Pillars Drug Strategy. MacPherson has also been awarded with the Queen Elizabeth II Diamond Jubilee Medal (2013) and Nora and Ted Sterling Prize in Support of Controversy at Simon Fraser University (2017).
Erin Howley, Qualitative Research Associate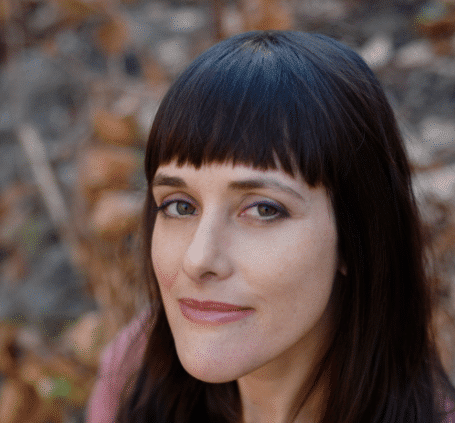 Erin Howley is Canadian Drug Policy Coalition's Qualitative Research Associate, where she is leading national research on methods of safe supply. In this work, she hopes to further practical approaches to ensuring the safety and rights of people who use drugs, and the public at large. Erin brings over 10 years of expertise at the convergence of community-based research and adult education within prison, healthcare and neighborhood settings. She has led multiple research and evaluation projects focused on harm reduction, mental health, and social inclusion within frontline health and social service organizations. Erin is a recognized leader of grassroots education initiatives; she believes in the power of joint community learning and mutual knowledge-sharing to effect broad-scale change.
Prior to joining Canadian Drug Policy Coalition, Erin was the Artistic Director for CONSENT IS, an arts-based public education campaign about the meaning of consent for marginalized people. She earned her MA in environmental studies from York University, with a specialization in psycho-social and trauma-informed facilitation practices with substance use communities.
Beeta Senedjani, Dialogues Program Coordinator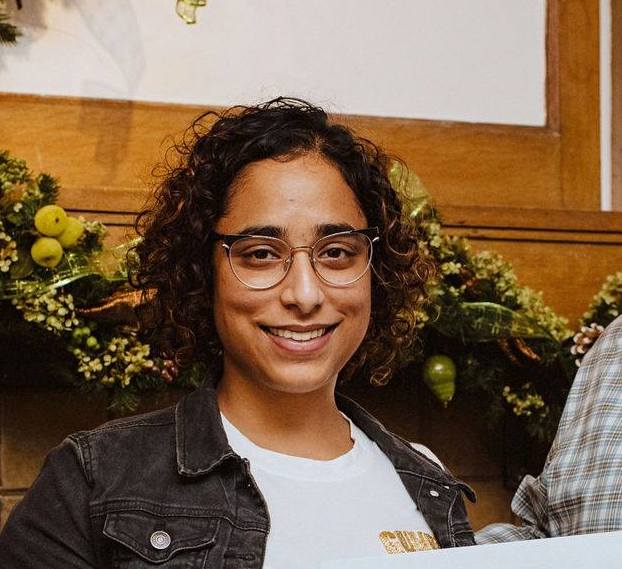 Beeta Senedjani is CDPC's Dialogues Program Coordinator, where she works on the national dialogues project, Getting to Tomorrow, and the provincial (BC) dialogues project Broken Drug Policies. She is an experienced project manager and brings with her nearly 10 years of experience in the health and social services sector. Most recently, Beeta developed a youth-centered mental health promotion program at Planned Parenthood Toronto. She also facilitates life skills, yoga and mindfulness groups for youth in Scarborough and Rexdale in Toronto as part of her work with New Leaf Foundation. Beeta is a board member of the Rouge Valley Conservation Centre and a long-time volunteer for the Canadian Centre for Victims of Torture. She also is a member of Greenhouse Theatre, a Scarborough-based arts collective. Beeta received her MEd from Ontario Institute for Studies in Education, specializing in Social Justice Education. In her spare time, Beeta enjoys forest-bathing and mushroom-hunting.
Nicole Luongo, Systems Change Coordinator
Nicole Luongo was born and raised on the unceded, traditional territories of the Sḵwx̱wú7mesh (Squamish), Stó:lō and Səl̓ílwətaʔ/Selilwitulh (Tsleil-Waututh) and xʷməθkʷəy̓əm (Musqueam) Nations (Vancouver, B. C.). She is the Canadian Drug Policy Coalition's BC systems change coordinator, where she oversees a project that advances education and advocacy around legal regulation. She is passionate about moving the conversation on drug policy beyond decriminalization and is guided by experiential knowledge of illicit drug use and homelessness.
Nicole has spent a decade working in solidarity with those most impacted by the intersections of drug prohibition, housing-deprivation, and disability (in)justice, including as a member of the Vancouver Area Network of Drug Users (VANDU) and the Canadian Association of People who Use Drugs (CAPUD). Her academic background is in medical sociology, and she mostly conducts research in the fields of Mad and critical drug studies. Before joining the CDPC, Nicole taught college in Alberta and throughout the Lower Mainland.
Miranda Fatur, Communications Coordinator
Miranda Fatur is the Communications Coordinator at the Canadian Drug Policy Coalition. She was born and raised in Port Alberni, BC, and has been telling stories for as long as she can remember. Her love of storytelling first led her to a career in journalism as a community reporter in the Fraser Valley. She then pivoted into video journalism with CityNews Vancouver and as a writer/social media coordinator with Global BC. During her time reporting, she has covered a variety of stories in the health, education, and social justice sectors. Beginning her studies in 2016 when the BC government declared a state of emergency in response to drug toxicity-related deaths encouraged her to focus on impactful storytelling in the social change sector. When she is not working, Miranda enjoys as much of BC's outdoors as she can, whether it's hiking, camping, or going on short road trips.
Ryan Do, Social Media Specialist
Ryan Do is Canadian Drug Policy Coalition's Social Media Specialist. He has a passion for social media storytelling and its ability to connect people and communities. Born and raised in Ottawa, Ontario, he began his career working in the health sector, creating unique social media strategies and content for medical clinics. Making his move over to Vancouver, Ryan began working at a digital marketing agency where he focused on creating campaigns, strategies, and content, sourcing creators, and assisting in product shoots for brands in the health and wellness, food and beverage, and fashion sectors. Being able to see the immense impact that social media plays in people's lives, Ryan was inspired to transition over to the social change sector.
Nathaniel Canuel, Digital Media Producer
Nathaniel Canuel is the Digital Media Producer and an award-winning videographer with the Canadian Drug Policy Coalition. He specializes in digital storytelling and has been producing short films and documentaries since elementary school. He has combined his filmmaking skills with a passion for fundraising and positive social impact. For over a decade, Nathaniel was based in East Africa where he worked as a videographer and communications specialist in the non-profit/NGO sector, helping organizations create content to tell their stories in an impactful way. In 2015, Nathaniel joined UN-Habitat (United Nations agency for cities and slums) where he traveled internationally to document the stories and successes of UN beneficiaries and grassroots organizations on the frontlines of positive social change.
Nathaniel is also co-founder of "Up With Hope," a youth led organization established in 2008 aimed at helping young leaders build physical space within informal settlements. Together with other youth activists, Nathaniel has made significant contributions to public space and waste management in the informal sector and has established numerous youth-led waste management facilities, social halls, IT centres, community gardens, soccer fields, and other income-generating projects.
Shay Vanderschaeghe, Stimulus Program Manager
Shay J. Vanderschaeghe is Canadian Drug Policy Coalition's lead Stimulus staff.  Shay was born in rural Manitoba and has lived her adult life in Alberta where she has been working and leading regional and provincial HIV and harm reduction organizations since 1993. During her career, Shay has won the HIV Community Link Roger Leclerc Award and the Women of Excellence Award in Health. Shay successfully coordinated the first-ever Stimulus 2018: Drugs, Policy and Practice conference in Canada and is looking forward to being able to hold conferences again. In her time off, Shay enjoys off-grid camping, movies and international travel. Her favourite quote is "All that is not given is lost," from Hasari Pal. Shay works from her home office with her dog Lyric in the Waskasoo region or what is collonially called Red Deer County, Alberta.
Shane Calder, Dialogues Program Coordinator (Getting to Tomorrow)
Shane is the Coordinator of CDPC's national dialogue series Getting to Tomorrow. Born and raised on Lekwungen territory (Victoria, BC), he has been involved in community organizing since 1993. Focusing primarily on issues of poverty, homelessness, and workers' rights, Shane has acted in solidarity with many struggles through the organizing of community events and displays of resistance. Shane has a diverse range of organizing experience, from rallies of thousands to forums of a few, and everything in between. He is an experienced facilitator, educator, and public speaker who takes joy in being involved in grassroots organizing, shifting over the years to embrace a more heart-centred approach, and seeking to embody principles of anti-oppressive practice and collaboration into his organizing efforts.
Being a leading figure of more than one mass movement, Shane moved into a position with AVI Health and Community Services (formerly AIDS Vancouver Island) in 2008, when it was an organization in crisis due to the loss of its needle distribution program and intense public opposition. During this time, Shane had the privilege of working alongside People with Lived Experience of drug criminalization and their allies. Organizing resistance to the stigma and structural violence experienced by those at the very heart of the war on drugs had a profound impact on Shane and the relationships gained, and lost, during this time, impact him still. During his time at AVI he had the privilege of co-creating the Street College Program, the Annual Convergence for People Who use Drugs, Harm Reduction Victoria, the Yes2scs Campaign (yes to supervise consumption services), and the South Island Community Overdose Response Network. Further, Shane has had the honour of working with SOLID Outreach Services and the BC/Yukon Association of Drug War Survivors, both deeply influential groups by and for people overcoming the war on drugs.