The first steps for systemic change are usually the hardest. But thanks to an international community of experts, including and especially those with lived expertise on the frontlines of Canada's drug policy crisis, we've surmounted that hurdle.
Last month, over 40 researchers, frontline advocates, policymakers, and other experts convened in Vancouver for the Peter Wall Institute for Advanced Studies International Research Roundtable. The end vision of our collaboration is at once simple and dauntingly complex: to realize legal regulation of drugs in Canada to stem the tide of fatalities crippling communities across the country and end the ongoing harms of prohibition. A regulated legal supply of drugs would mean a safer supply of drugs to those who use them, elimination of the toxic drug market controlled by organized crime groups, and financial resources to invest in people who need access to health, housing, and social services.
DONATE to Support Drug Policy Reform
We began this task by tapping into the collective expertise and wisdom of the people in the room, workshopping ideas, brainstorming solutions, and refining tactics that will bring us to our end goal. It was just a start, but critical if we are to realize the systemic change Canada needs, where principles of human rights and public health that are informed by evidence guide policy decisions—not public sentiment and the moralization of behaviour.
We as a collective began several important initiatives during our four days together:
developing a strategic road map—with concrete steps—for Canada to shift away from the policies of prohibition towards those that promote public health, human rights, and social inclusion based on the legal regulation of currently illegal substances;
outlining areas of further research to inform this strategy and identify regulatory models for the Canadian context;
outlining a knowledge translation strategy aimed at building momentum for policy change; and
identifying opportunities for international collaborations that will support our goals.
Many important advocates and international experts generously offered their insight, and their involvement was critical in shaping the contours of important discussions over the four days:
Zoë Dodd, a passionate long-time human rights and harm reduction leader in Toronto who has for years stood on the frontlines of a grassroots lifesaving efforts
Steve Rolles, an expert in substances regulation from the UK who advised the Canadian government on its cannabis regulatory framework
Dr. Debra Meness, a skilled physician trained in both Western and traditional Ojibwe medicine from the Kitigan Zibi Anishinaabeg First Nation
Paul Salembier, a legal mind skilled at crafting laws and precise legal language that could save lives
There were many, many more, and we thank them all.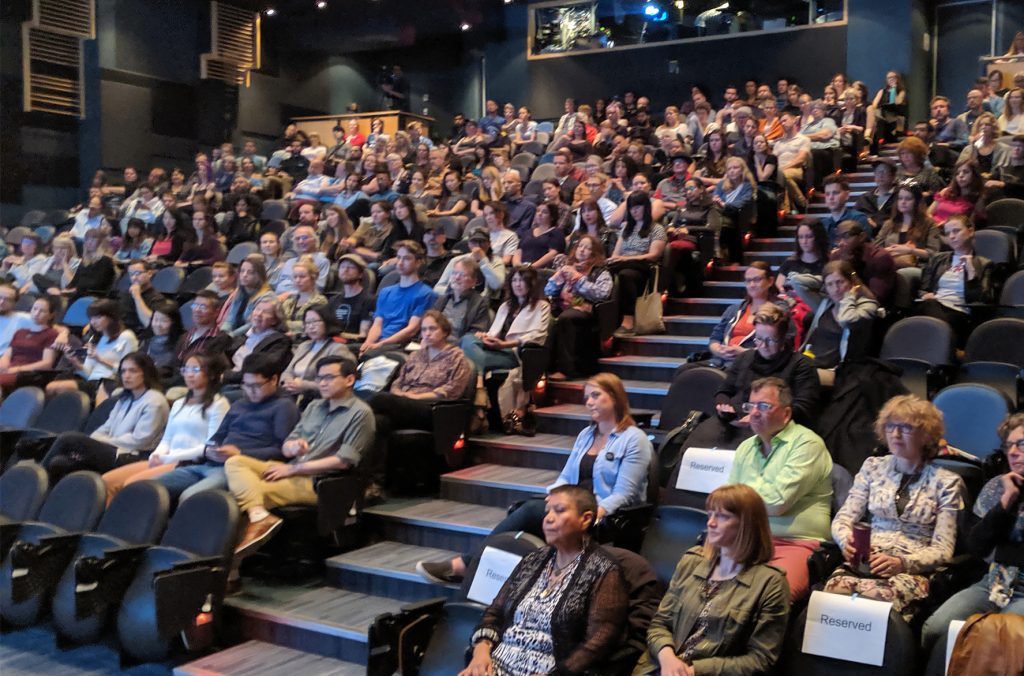 The Research Roundtable culminated in a public forum at SFU Woodward's, Systems Change: Envisioning a Canada Beyond Prohibition, where activist and award-winning broadcaster Garth Mullins guided our imaginations toward a world where prohibition was a thing of the past. What would that world look like? What would it take to get us there?
The event was recorded as an episode of the Crackdown podcast and featured Akwasi Owusu-Bempah (University of Toronto); Steve Rolles (Transform Drug Policy Foundation, UK); Zara Snapp (Instituto RIA, Mexico); and Suzanne Fraser (Curtin University, Australia).
There are mountains of evidence that the ill-conceived "war on drugs" (prohibition) has had significant negative impacts on individuals, families and communities around the world. Far from making citizens safer, prohibition and a criminal justice approach has spawned an illegal market flush with toxic drugs that kills indiscriminately (over 10,000 in Canada in the less than three years).
Prohibition has also needlessly criminalized and ruined the lives of vulnerable people who should have never seen the inside of a jail cell. It forces individuals to turn to more dangerous methods of consumption and dissuades those who want help from accessing it. In short: it has been an abysmal failure.
DONATE to Fund the Next Phase of our Legal Regulation Model
(Interactive Graph)
But one area of hope was a more clearly-defined path toward the future: creating regulatory models for opioids, stimulants, sedatives and psychedelics. Tapping into the collective knowledge in the room, we workshopped models of how four drugs might be available to consumers in a post-prohibition world, considering questions such as:
who might have access to drugs;
how would they access them;
how much can they get, and
where can they consume them.
This focus group was only the first of what we anticipate will be up to 20 focus groups across Canada to gather feedback about what Canadians would imagine a legal system would look like. With the online platform we are developing, we hope to engage an additional 40,000 Canadians in these decisions over the next two years!
Politicians with the power to enact life-saving changes to drug policy have long argued that the lack of viable models for legal regulation were a barrier to action. This project will describe a way forward to legal regulation of all drugs and no longer will they have an excuse for inaction.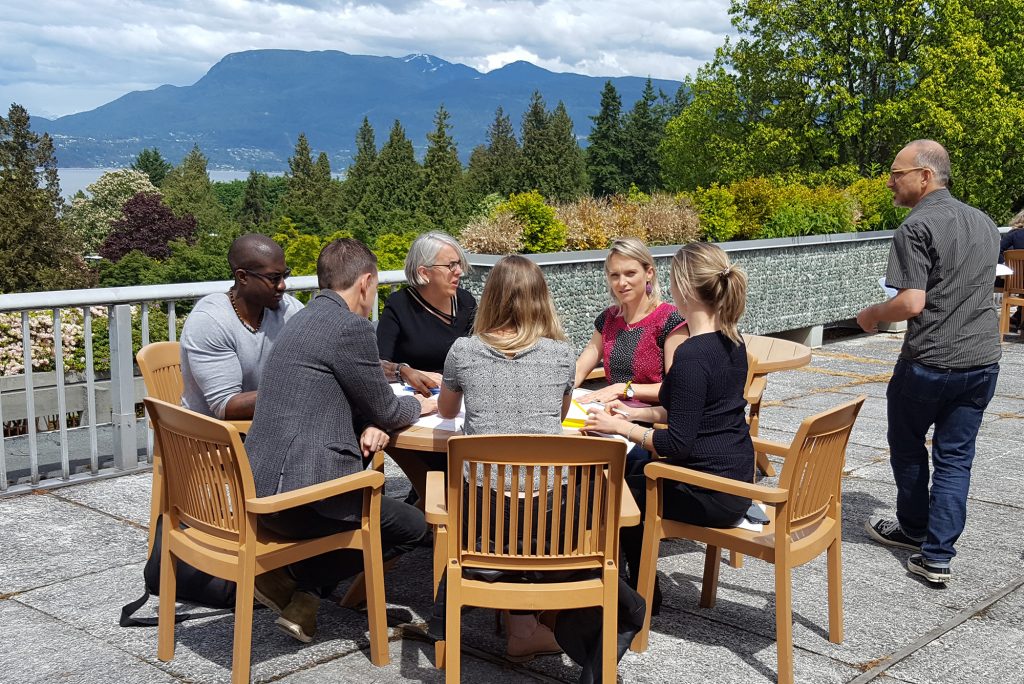 Over the four days, we explored three themes in service of our mission to advance the legal regulation of all drugs in Canada: the regulation of opioids as a response to the overdose crisis; the impact of criminal justice policies on people who use drugs; and the intersections of drug policy and the social determinants of health, including poverty, housing, stigma, income, access to healthcare.
It was from these vantage points the wealth of knowledge in the room surfaced solutions and strategies to make our shared vision a reality. The Roundtable engendered many important discussions over the four days.
It is now time to turn words into action.
The Peter Wall International Research Roundtable was supported by the Peter Wall Institute for Advanced Studies, Community Action Initiative, BCCDC Foundation for Public Health, and SFU Woodward's.